Cincinnati, OH
June 29, 2019 @ 11:00 am

-

June 30, 2019 @ 5:00 pm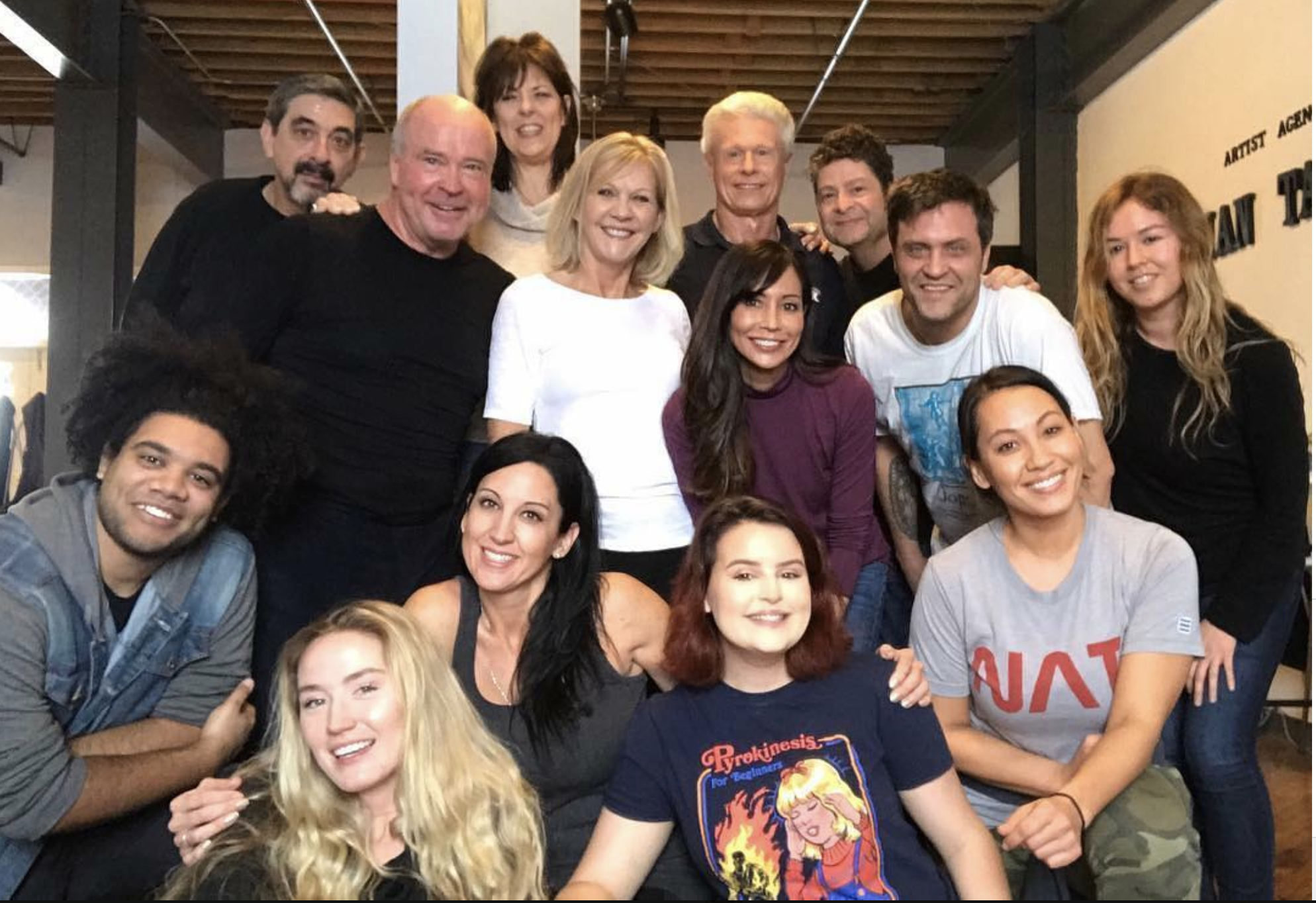 MASTER CLASS
Building A Character and Audition Technique
Saturday and Sunday June 29-30, 2019
Saturday 11am-6pm
Sunday 10am-5pm
Heyman Talent Agency
700 West Pete Rose Way, Suite 434
Cincinnati, Oh. 45203

"Are you tired of starting your auditions with unbridled nervous energy?"
-Get grounded
-Speak with clarity and conviction
-Get your character's need met no matter what
-Stand out from all the rest
The responsibility of the Actor is to dig deep and truly embrace a character, and then bring that person to life. By capturing the essence of your character you stop acting and your performance becomes authentic.
Kirk Baltz has been helping Actors find the essence of their Character for decades. As an Actor, Teacher and Coach Kirk is passionate about helping Actors succeed and get results…NOW.
The progression is really quite simple:
Listen Fully…Let Go Completely…Respond Truthfully
We practice this first without text…then with text.
This work helps strengthen process and audition technique immeasurably. 
As an added bonus we will be shooting work created at end of Sunday's session. There is no play to read and prepare for this session. Dress comfortably, bring lunch, water, notebook and a pen and your big bad beautiful self…along with an open mind.
"Like most aspiring actors in late-1980s New York City, I was pretty damn sure I was the next big thing. Studying Meisner, reading Shepard, mimicking DeNiro. Then my teacher combined classes one day and young Kirk Baltz gave us all a rude awakening. This fresh-faced kid with a faraway gaze worked with a level of honesty and commitment that the rest of us could hardly grasp. Naturally, we wanted to hate him for it, but he was such good guy – wrestling with his own insecurities and demons, and incorporating them into his work – that we could only admire him more for it. His plum roles in "Reservoir Dogs" and "Dances With Wolves" were no surprise to any of us. Recently, when Kirk graced our show, the buzz about him on set was much the same: While everyone else was busy acting, that Baltz guy was living on a whole 'nother level. I must admit, that he now imparts wisdom and trade secrets to other actors makes me a little envious. Oh, what I'd give to be an acting student again, so Kirk could throw some of his magic my way. Advice to young actors: Run, don't walk!"
Scott Williams Writer / Executive Producer "NCIS"
Heyman Talent Client Discount: $250
Course Fee: $300
We accept payments with Venmo (Kirk-Baltz-1)…very much preferred or Paypal